Quick help please- will all cockers look good in a kennel cut?
Hi. First post after lurking for a long long time. I'm a cocker owner and I do my own grooming. I just got tired of the expense and hassle of scheduling appointments. I'm well equiped - grooming table/arm, andis clippers, metro dryer etc. For blades, I have a 3, 4, 7, 10, 30 and 40. And I have combs but I've never been very successful in using them. I'm not great - my dogs often look like a blind man got drunk and then did their haircuts. :) But it works for me so please be kind.
I've always kept my dogs longish. Right now, I'm toying with taking my b/t cocker down pretty short. 1/2 - 1in on the legs?
His hair is pretty straight. lays flat normally and does not matt easily. The reason I'm considering going short is that I'd probably take him swimming more or walk him when its wet outside and I think he'd be more comfy in the heat.
This is the shortest I've ever had him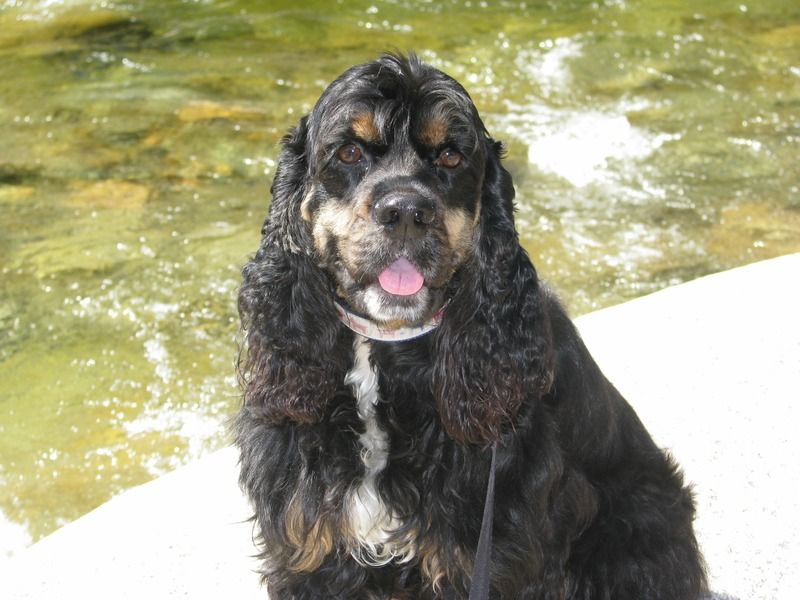 Yes, I know he's a filthy mess in this pic - Sorry, we were camping.